Nutrition can play a vital role in the overall health and well-being of your pet. Depending on your pets age, breed, level of activity and potential health issues, their nutritional needs will vary. With the number of nutritionally complete commercial diets available, the task of choosing one for your pet can be overwhelming. The veterinarians at Lange Animal Clinic can help guide you in choosing an appropriate nutritional plan right for you and your pet.
Pets suffering from certain illnesses or conditions have specific nutritional needs to help maintain their health. Prescription diets and supplements have been formulated to help manage health issues including: allergies, arthritis, diabetes, heart disease, gastrointestinal disorders, kidney disease, liver disease, obesity and urinary tract disorders.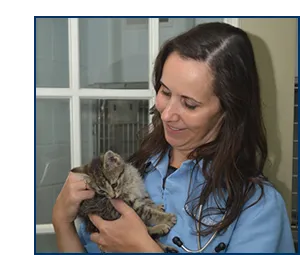 If you have any questions regarding your pets nutritional health, please ask one of our staff members for guidance. We offer a variety of prescription dietary products to help manage certain medical conditions from reputable manufacturers such as: Hill's Science Diet, Purina and Royal Canin. If one of our veterinarians recommends a prescription diet that is not immediately available from our office, it can be ordered or delivered directly to your home from our online store.
Click HERE to view all of our available diets at our online store!
Call today to schedule an appointment! (309) 347-4679