Vaccinating your cat is very important in keeping it healthy. At Lange Animal Clinic, located in Pekin, IL, our veterinarians can determine what vaccines your cat needs and when to administer them. Vaccinations are the best way to prevent devastating diseases.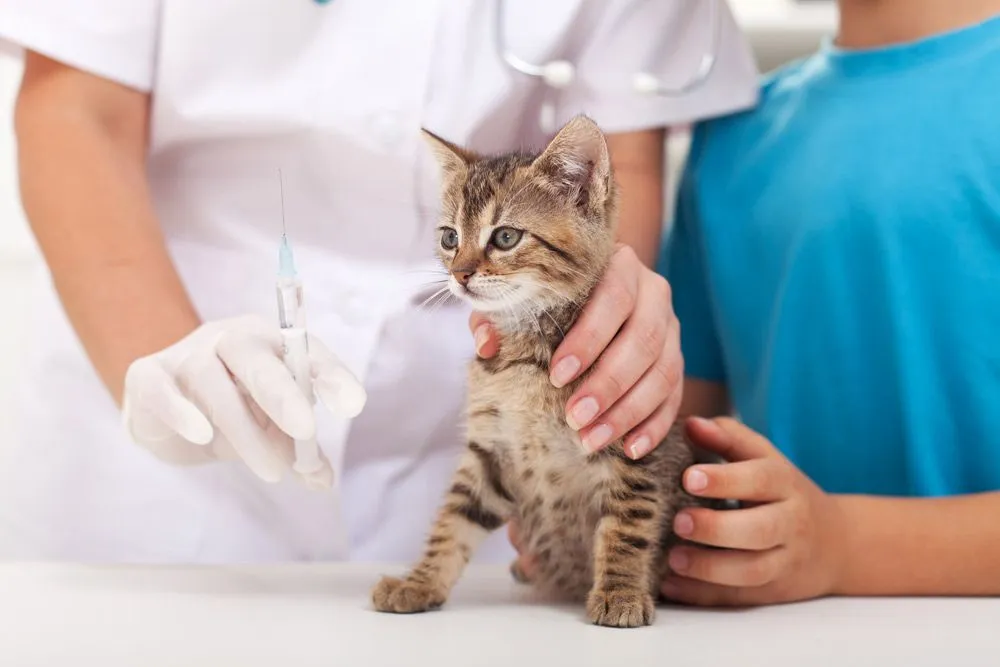 Vaccination Schedule for Your Cat
At the young age of six to eight weeks, kittens should get their first round of vaccinations. These vaccines include core and noncore vaccines.
There are several core vaccines that all cats need to have. One is called the feline panleukopenia (FPL) vaccine, also known as feline distemper. Another core vaccine is the feline viral rhinotracheitis (FVR) vaccine, also known as herpes virus type 1 (FHV-1). The feline calicivirus (FCV) is also necessary. Lastly, all cats need to get a rabies vaccine. It is required by law in Illinois for cats to have the rabies vaccine. Rabies shots are typically given later than others, but our vets can discuss with you what is best for your cat. All of the diseases these vaccines protect against are dangerous for your cat and can cause serious health problems.
Your cat will need more vaccine doses or booster vaccines depending on the type. Our team will let you know. Your cat may also get noncore vaccines. Some of these vaccines include feline leukemia (FeLV), feline Chlamydophila, and the Bordetella vaccine. Our licensed veterinarians will guide you in deciding on the best vaccines for your pet. We understand that pet owners may be uneasy about vaccine risks and side effects. You can talk to our team about your concerns. We will work together to ensure your pet has a long and healthy life.
Schedule Your Cat's Appointment
Vaccines are one of the best forms of preventative care for your cat. At Lange Animal Clinic in Pekin, IL, our veterinary team can help you. We will discuss with you what core vaccines your cat needs, and if we suggest any noncore vaccines. We are happy to answer any questions you have. To learn more about our services or to schedule an appointment for your pet, call us today.